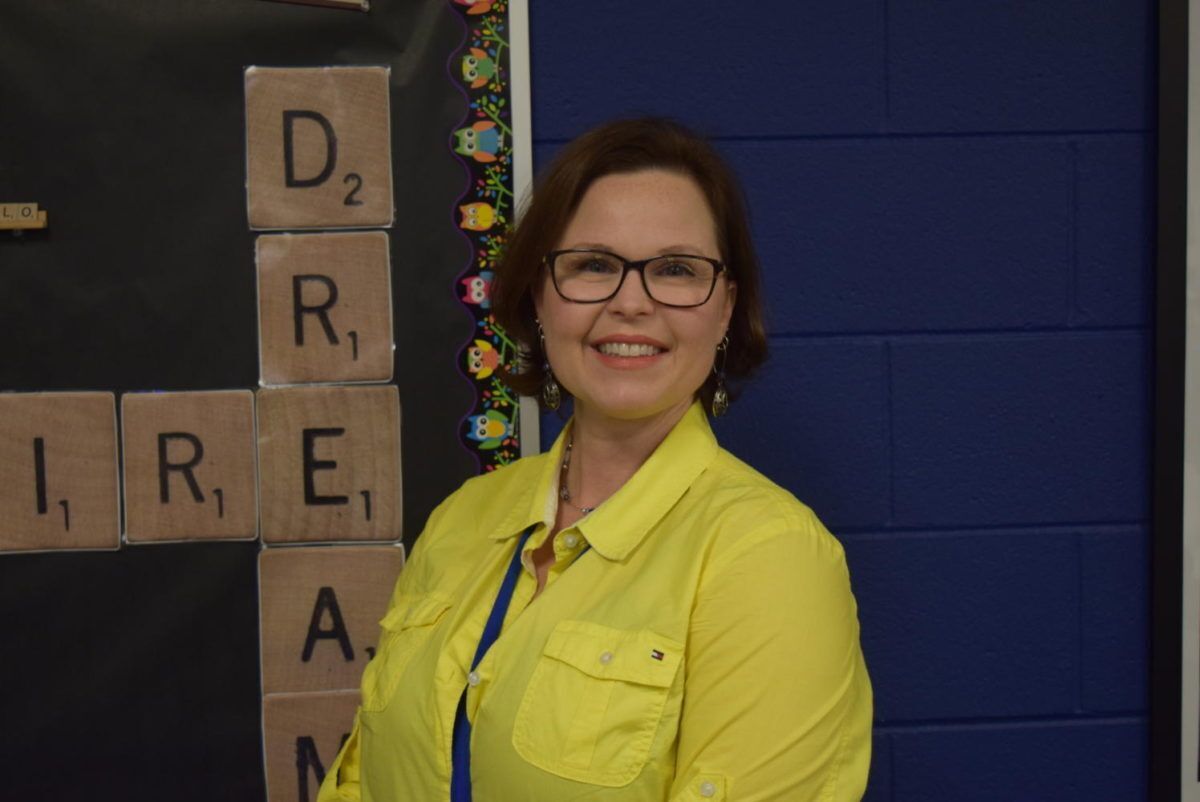 SUPPORTING INNOVATIVE TECHNOLOGY
The Chesterfield Education Foundation collaborates with CCPS to fund educational opportunities and has made a significant impact at Midlothian High School.
Midlothian High School's students embrace innovative technology and eagerly opt for multimedia projects when choosing learning products.  CEF financed the conversion of a library office into a dynamic media lab.  This dedicated space is now equipped with a green screen, camera, microphones, teleprompters, sound proofing, and more.  Students use the media lab to film weather forecasts, interview peers and faculty, record podcasts, record original music, and so much more.  Midlothian's video announcements team film weekly news programs and faculty members film community-wide messages.  It is booked all the time!
This year, we received a grant from CEF to purchase MetaQuest VR headsets.  Midlothian strives to stay in front of learning gaps and increase student engagement, so these headsets will be used in every content area while providing equitable access to all students.  We are still in the implementation phase, so stay tuned!
These opportunities would not be possible without the partnership and support of the Chesterfield Education Foundation!  Your donation helps students access educational programs that develop their skills for the future.  CEF funding helps to ensure that everyone has the opportunity to reach their full potential.  Thank you for investing in a child's success!
Heather Murfee, Librarian
Midlothian High School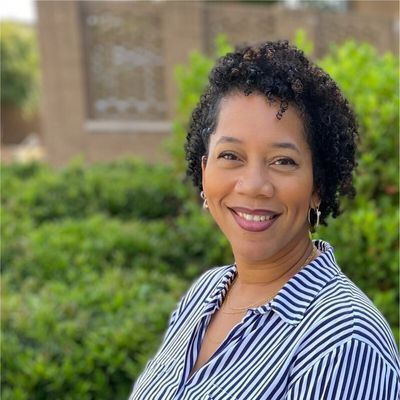 SUPPORTING COUNSELING SERVICES
I have the honor and privilege of supporting the fleet of amazing school counselors, mental health support teams, and school communities in my role as the Coordinator of School Counseling and Mental Health Services here at Chesterfield County Public Schools.  Partnering with CEF has been such a great experience for our schools, communities, school counselors, and mental health support teams. 
This past year, we hosted our annual district-wide College Representative & Resource Fair.  This was our largest fair yet and an instrumental community event to give students and families the opportunity to learn about more than 100 colleges, universities, and community resources! And, best of all, CEF was by our side to collaborate and support our school communities.  Thousands of students and families were able to have first-hand in-person conversations with college representatives and community resources for future planning.  The fair was so well-attended that, this year, we have teamed up with our Career and Technical Education division to bring even more opportunities and resources to showcase college, work-based learning, and career educational resources to families as we prepare all CCPS students for their future.   We look forward to CEF being such an important part of the community-wide initiative! 
When you look into our schools, the support of CEF is all around. Specifically, school counselors have been honored to receive innovation grants to create welcoming spaces for all students, as well as launch sustainable programs and projects that bring support services to their school communities.  We are encouraged to have this kind of support for CCPS school counselors as they pour into our students and schools each day. 
CEF has been there to help our high schools sponsor regional trips to visit colleges and trade tech industries as well as support our mental health support teams as they connect and learn more about community resources that surround us.  This kind of in-the-trench support is so valuable. And our school communities are better for having a partner like this in the foundation.
I look forward to the continued work and partnership that CEF is able to provide.  They are thought-partners, collaborators, and connectors.  This is exactly the kind of partnership our students and school communities deserve.  
Audra Lancaster Boyce, M.Ed., PPS
Coordinator of School Counseling and Mental Health Services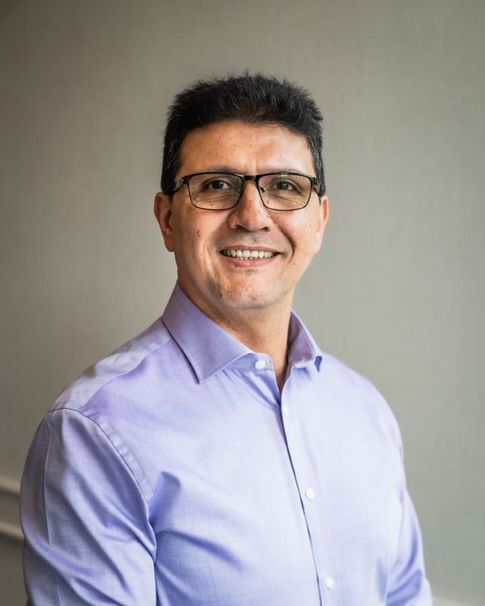 BELIEVING IN THE MISSION
Throughout my life when I lived in Colombia, I never really had the opportunity to donate to any organization. Mainly because my financial stability didn't allow it nor were there any trust in any organization that would actually put the money to good use.
However, after 23 years of living in the U.S., I am fully convinced that one of the best ways to generate a real difference in our communities – to help build a better, fairer, and stronger community – is by supporting virtuous organizations like the Chesterfield Education Foundation or CEF.
Now, I know that there are many non-for-profit organizations that exist. However, today, we are discussing something truly special and personal to some of us. Something that hits home to me.
Several years ago, fate smiled upon my two daughters, as they too received invaluable help from organizations like CEF. It wasn't until they were older that I realized the magnitude of the assistance we, as a family, received. Today, my eldest daughter passionately enjoys her career as a travel nurse, and my youngest just recently graduated with her Master's degree. Funnily enough, their success means I might just be looking at an early retirement!
All jokes aside, these opportunities for success would have never presented themselves if it wasn't for the support of organizations like CEF. I've made the solemn commitment to give back to our local students and cherished community, just as someone once did for my daughters. What my daughters, and countless other children, received back then stands as a testament of the help that our children should continue to receive today. Together, let's ensure that this cycle of support and success continues for all the bright futures we're nurturing right here in our very own community. Your donation to CEF is a leap forward to making this a reality. Let me be among the first to say thank you to your incredible generosity and belief in our mission.
Juan Santacoloma
Multicultural Outreach Specialist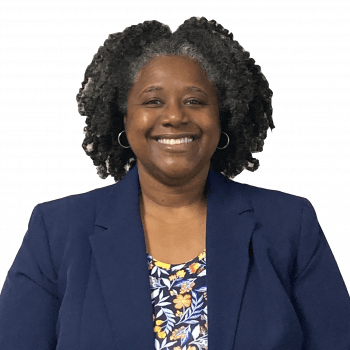 SUPPORTING EARLY CHILDHOOD EDUCATION
Chester Early Childhood Learning Academy (CECLA) offers our youngest students a learning environment customized to prepare them for kindergarten. CEF seeks grant funding and contributions from individuals to address priorities of the superintendent and the principal, Lesley Harris:

"There is no greater supporter of Chesterfield County Public Schools than the Chesterfield Education Foundation! This organization collaborates with principals to fund various school projects. As the first Early Childhood Learning Academy in CCPS, we greatly appreciate our partnership with CEF. During our first year they funded YMCA before- and after-school care for families. This support removed the financial barrier of tuition costs for our families. This afforded working parents the opportunity to have high-quality childcare and supervision of their children.
Through innovation grants, CEF has funded a learning garden at CECLA which is used for outdoor classroom lessons, garden activities, exploration and movement breaks. This year we received funding for Inclusive Blacktop Learning Prompts for Whole Child Development. This grant will allow us to transform our blacktops into additional learning spaces. Early childhood students learn best through play. We are always seeking opportunities to provide innovative and developmentally appropriate experiences to our preschool students as we prepare them to be successful in kindergarten.
In addition to financial support, CEF volunteers in our building, supporting teachers and students. We are truly grateful for their support. Your contribution and support of this organization will have a positive and direct impact on CCPS students! Join them in making a difference in the life of a CCPS student today!"
-Lesley Harris, CECLA Principal
---