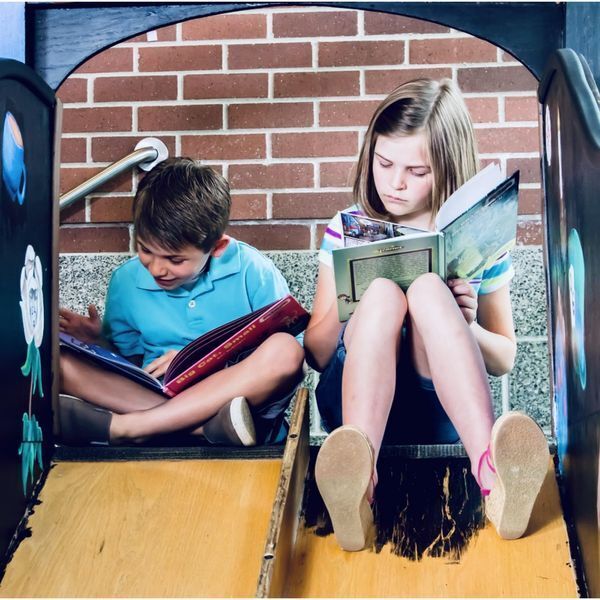 More than 20 elementary schools in Chesterfield County have vending machines with... BOOKS! This is one way Chesterfield County Public Schools is working to get books into the hands of eager readers as well as encourage reading for those who are reluctant. It also helps students who may not have books at home begin to build a personal library of books that are theirs to keep. 
Why are books important? Books prompt students to use their imagination. They offer information, a window to the outside world and help to improve reading and writing skills.  
How does it work? Children receive special coins for positive behavior – it could be helping other students, helping a teacher or a random act of kindness. They then get to take that coin and choose a book from the vending machine, and it is theirs to keep. 
You can help. Chesterfield Education Foundation, in support of and in partnership with Chesterfield County Public Schools, is seeking funding to help ensure the vending machines always have books on the shelves. 

You can support this important initiative to get more books into the hands of children with a donation to the Chesterfield Education Foundation. When asked how you would like to apply your donation, choose "Literacy Programs"!