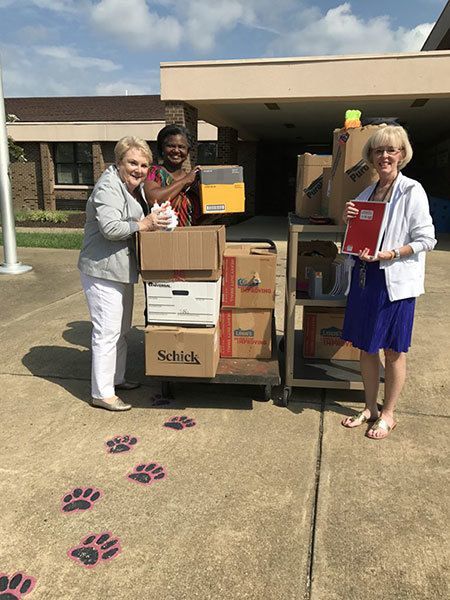 We Stuffed the Bus!
Stuff the Bus is a program sponsored by South State Bank. The purpose is to collect and deliver new donated school supplies for students in need. The Chesterfield Education Foundation has participated in Stuff the Bus for several years, resulting in contributions of supplies to the schools valued at $20,000 per year.
This year with the help of our community members and partners, CEF received one of the largest donations ever for the Stuff the Bus program. We were able to send supplies to numerous schools including Beulah ES, Jacobs Road ES, Alberta Smith ES, Bailey Bridge MS, Mc-Kinney Vento, the ESL office, CECLA, and Academy 360!
Thank you to everyone that donated!